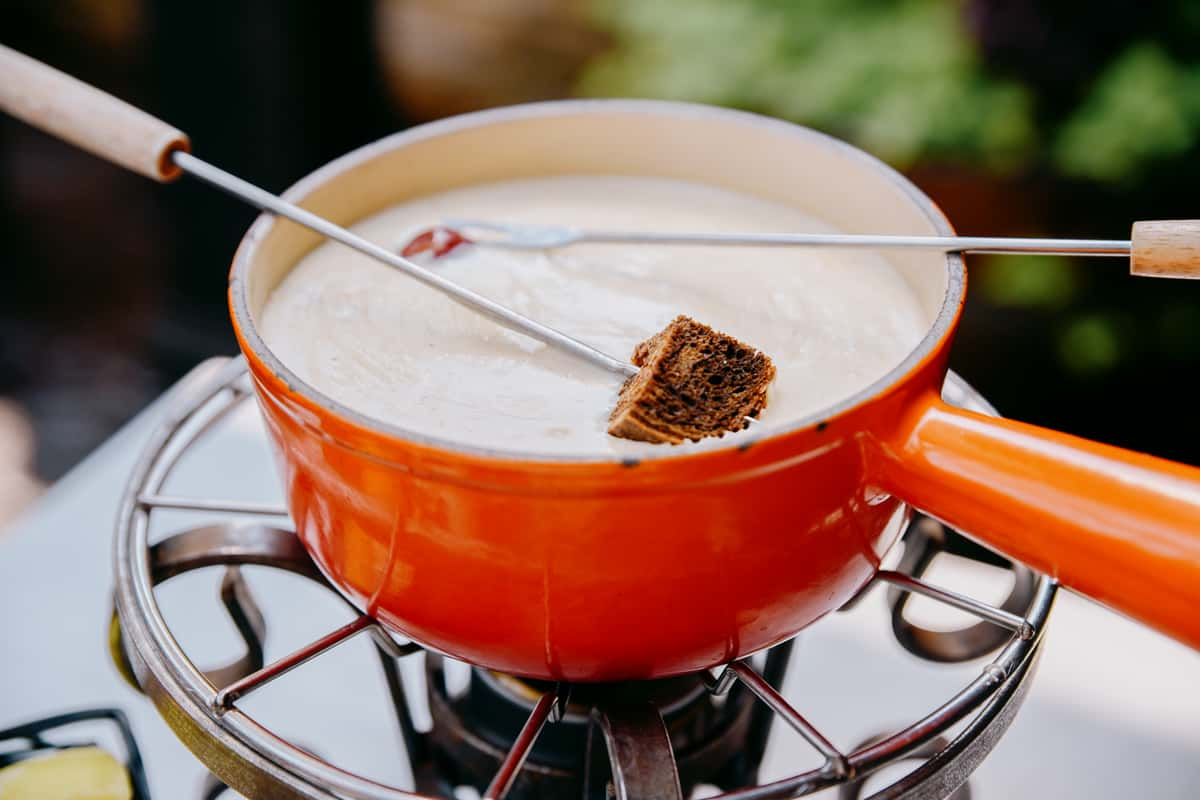 Geja's @ Home Fondue Experience
Geja's @ Home Fondue Experience
Menu
You choose the Premier Dinner and we supply the equipment for an unforgettable experience in the comforts of your home.
*Equipment will need to be returned to Gejas within 24 hours (Between 1 PM - 6 PM).

Please note that all of the dinners are portioned for 1 person. Multiple people would need to order multiple dinners.

@ home fondue experience includes:
Premier dinners include:
Swiss gruyere cheese fondue with dippers
Geja's salad with dijon vinaigrette
Entree fondue (choose below) with assorted vegetables and 8 dipping sauces
Dark belgian chocolate fondue with dippers

Each menu item is priced per person.